Welcome to the Contests page where we bring you exciting members-only contests and sweepstakes from your friends at Johnson & Johnson Consumer Brands. Be sure to check back regularly for a chance to win great prizes, products, cruises, and other members-only gifts. But you have to be a member to participate. To become a member of HawaiiSavingsClub.com please visit our  Members page!
Hawaii Savings Gift Card Giveaway
Complete the designated online entry form between Sunday, December 1, 2019 – Tuesday, December 31, 2019 to be entered for a chance to win a $150 American Express gift card.

Get up to a $15 Visa® Rewards Card*
Spend up to $30 or more (excluding tax) on participating products**in one transaction between 10/20/19 – 12/31/19

Get a Ticket to Disney Frozen 2
Get an eMovie Cash certificate valid up to $12 toward Disney Frozen 2 or any Disney movie when you spend $15 (excluding tax) or more on participating products** between 11/05/19 – 12/31/19

Pay Down Your Holiday Bills Sweepstakes
Text LUCKY to 26739 for a chance to pay down up to $5,000 in bills! Offer valid 12/1/19-12/31/19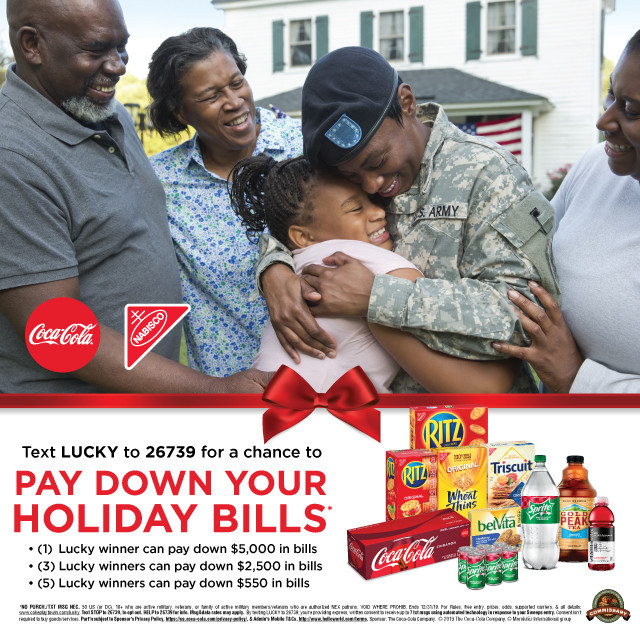 1

Hawaii Savings Club Apple Watch Giveaway Winner
2

Hawaii Savings Club Hawaiian Airlines Gift Card Giveaway Winner
3

Hawaii Savings Club Support Breast Cancer Awareness Month Giveaway Winner
4

Hawaii Savings Club Perry & The Posse Show Ticket Giveaway Winners