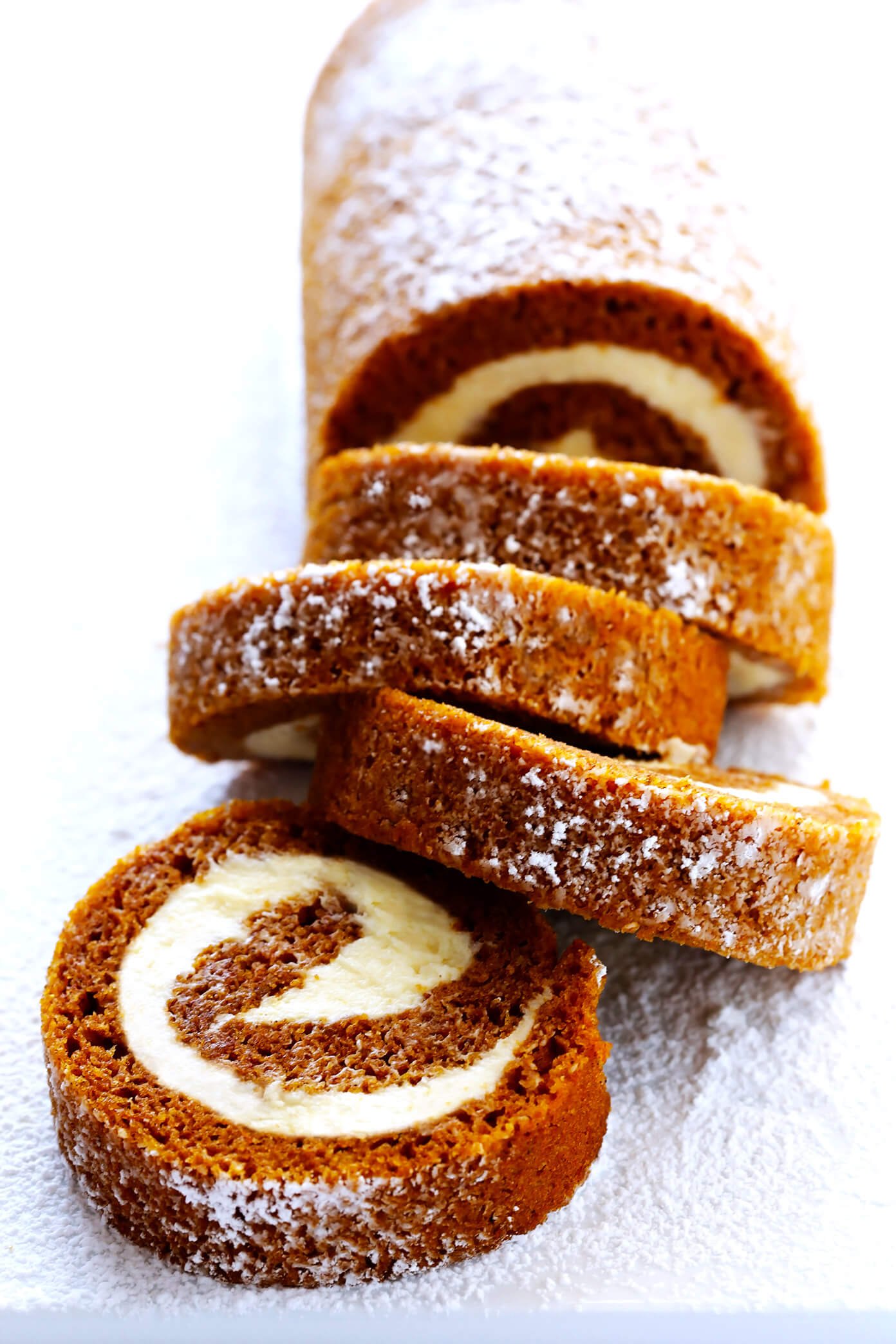 Are you in charge of bringing the dessert to Thanksgiving dinner, but you do not know what to bring besides the cliché pumpkin pie? Make a pumpkin roll instead! Or make one, and bring a pie too! You can never have too much dessert on Thanksgiving Day.
Ingredients:
3 eggs
1 cup white sugar
½ tsp ground cinnamon
⅔ cup pumpkin puree
¾ cup all-purpose flour
1 tsp baking soda
2 tbsp butter, softened
8 oz cream cheese
1 cup confectioners' sugar
¼ tsp vanilla extract
confectioners' sugar for dusting
Directions:
Preheat oven to 375 degrees
Grease 10×15 inch roll pan.
Blend together – eggs, sugar, cinnamon, and pumpkin
In another bowl, blend together flour and baking soda. Pour in to pumpkin mixture and blend until smooth.
Pour mixture over the roll pan
Bake 15 to 25 minutes in oven. Remove from oven and allow to cool
Remove cake from pan and place on a towel
Roll up the cake by rolling a towel inside cake and place seam side down to cool.
For frosting – blend together butter, cream cheese, confectioners sugar, and vanilla.
When cake is cooled, unroll the cake and spread the cream cheese filling on it.
Roll up again (without towel)
Cover with plastic wrap and refrigerate.
Sprinkle confectioners sugar on top when ready to serve, and slice up to 10 portions.